Limited Pet Friendly Rooms Available
When booking, you must select the "Pet Friendly" room in order to bring your pet into the room. These rooms are dedicated to pets. Our other standard rooms do not allow for pets.
Up to two dogs are allowed, with a maximum combined weight of less than 100 pounds.
A second dog fee will be charged at check-in if bringing two dogs.
A charge of $75.00 per night, per dog plus tax for rooms will be applied to your account.
Due to health code regulations, we regret that dogs, except for service dogs, are not allowed in public areas including, but not limited to: any food and beverage outlets, except as passing through. Dogs are permitted in hotel rooms, and the designated outdoor dog park located on property.
Your dog cannot be left unattended in your room at any time .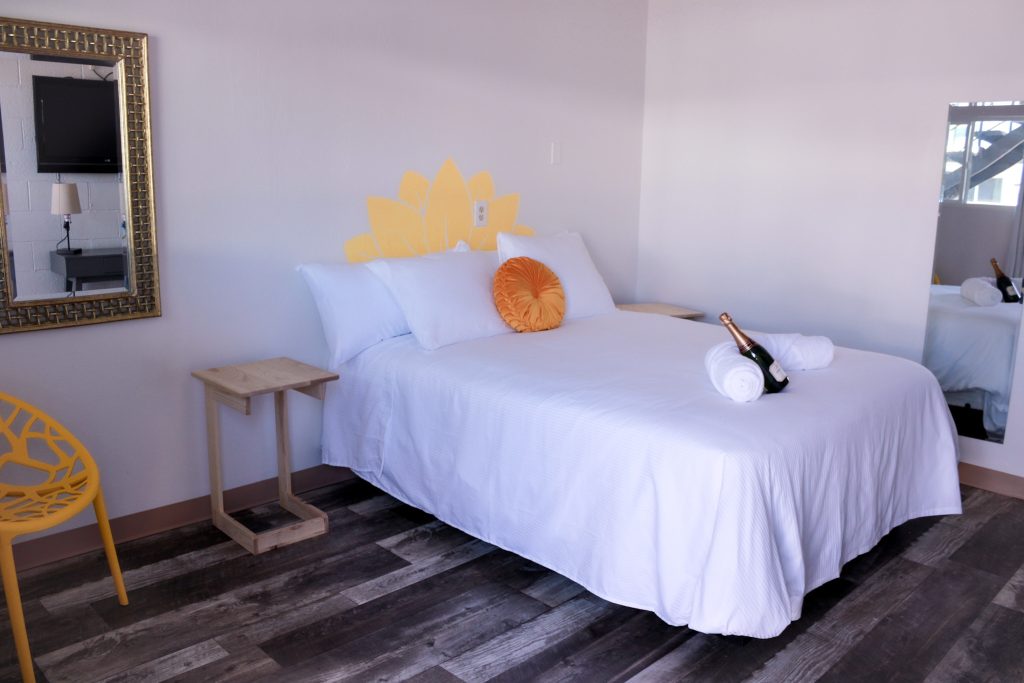 Your dog must be kept on a leash at all times when he/she is in the Hotel or on the Hotel property unless it is in your room .
Any disturbances such as barking must be curtailed to ensure other guests are not inconvenienced.
Please be responsible for cleaning up after your dog on Hotel property. Dog relief areas are available north side of Zen garden with waste disposal dispensers.
Dogs must be fully house trained.
We understand that accidents are sometimes unavoidable. If an accident should occur, please call our Housekeeping department immediately so we may try to prevent any permanent damage.